Raising a child is demanding – their emotions and personality trait can change frequently. As a parent, how can you tell if your child's behaviour is part of growing up or a cause for concern?
Child psychologists at Promises,
Tan Su-Lynn
and
SC Anbarasu
speak to the editorial team at ANZA about psychological tests for children and adolescents which help parents better understand the strengths and challenges their child has in areas of cognitive, behavioural, learning and socio-emotional functioning.
Learn more about the types of tests and what goes into one.
---
As parents, we all want the best for our children. We naturally see the good in them and marvel at their every new development and discovery. However, raising a child can be demanding. Even under the greatest circumstances, their emotions and personality traits can change frequently, and it can be difficult to pinpoint when certain behaviours are typical or might need special attention.
Just like us, children experience a huge range of emotions (some more adorable than others!). They can be sad, anxious, aggressive or irritable. They can be restless, reclusive or downright grumpy. In most cases, these feelings are perfectly healthy, but how can you tell if your child's mannerisms are a part of growing up or a cause for concern?
Promises Healthcare, Psychiatric & Psychological clinic can help to put your mind at ease with their psychological tests for children and adolescents. Carried out by their expert team of senior child and educational psychologists, these evaluations can help parents to better understand the strengths and challenges their child may have in areas of cognitive, behavioural, learning and socio-emotional functioning.
Why take a psychological test?
While the idea of psychological tests for children might sound daunting, they can be essential in helping parents to make educated choices and implement strategies to ensure a child is getting the right support. "Intelligence – sometimes referred to as the Intelligence Quotient (IQ) – includes cognitive functioning, intellectual ability, aptitude, thinking skills, and general ability," explains Senior Clinical Psychologist at Promises, S C Anbarasu. "Based on the type of assessments used, trained psychologists can obtain a more in-depth understanding of a child's challenges. Some potential issues that can be detected include emotional or behavioural problems, or delayed learning with writing, spelling, maths or reading. Testing also helps to identify the presence of autism, ADHD or dyslexia."
Says Tan Su-Lynn, Senior Educational Psychologist at Promises, "When a child is observed to have difficulties with their learning or behaviour in school or at home, this may suggest the possibility of a learning or behavioural disorder. Severity of the difficulties should also be taken into consideration, such as whether they impact their social, home and/or school functioning. Psychological testing can obtain a profile of a child's strengths and areas that require support.
Reasons for a psychological test can include:
Learning difficulties or delays (for example, difficulties with spelling, writing, reading)
Emotional or behavioural problems in the classroom or home
Admission to special educational programmes
Increased understanding of a child's learning style
Concerns regarding possible attentional difficulties
Underachievement
Giftedness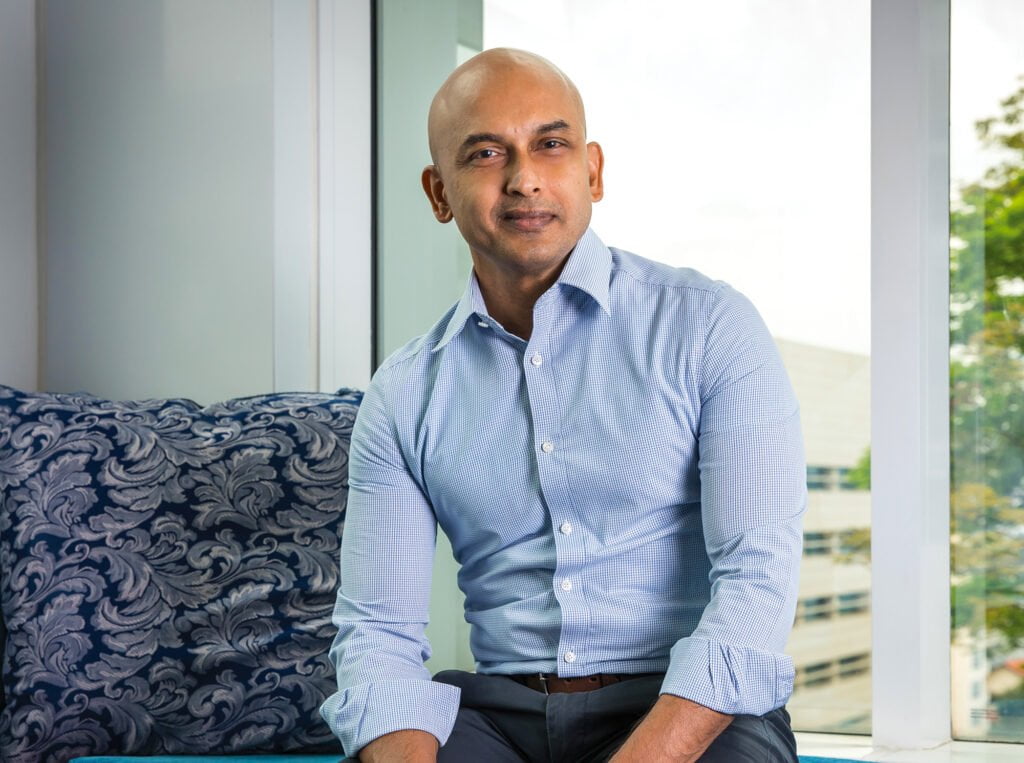 What are the tests and how do they work?
Depending on your concerns and your child's needs, there are two types of psychological tests for children available at Promises to ascertain a child's profile. "The IQ test measures a range of cognitive abilities and provides a score that is intended to serve as a measure of the child's intellectual abilities, overall thinking, reasoning skills and potential," explains Su-Lynn. "Our Academic Testing assesses areas in language, reading, writing, mathematical skills, comprehension and fluency."
After an initial consultation period, both assessments take place in stages. As each one lasts approximately 6-12 hours, sessions are spaced out to reduce fatigue and distraction. There are no scary school exam style set-ups here: each test involves fun problems, puzzles and questions. "Generally, most children enjoy the testing sessions as it's an engaging process," says Anba. "To make sessions as stress-free as possible, we have regular breaks so they can play with their favourite toys. Tasks that involve using hands to construct or fingers to point at pictures appear to appeal the most. Parents are welcome to join their child throughout for support."
Once completed, a feedback session is arranged to discuss the outcome and provide parents with the opportunity to ask questions. Parents also receive a comprehensive written report with recommendations for home and school settings. Continues Anba, "With psychological tests for children, we can address potential issues early and hopefully prevent the child from feeling demoralised, stressed and anxious in the future."
When parents and teachers work holistically with Promises, everyone receives a better understanding of the child's behaviour and game-changing solutions to bring them a brighter and happier future.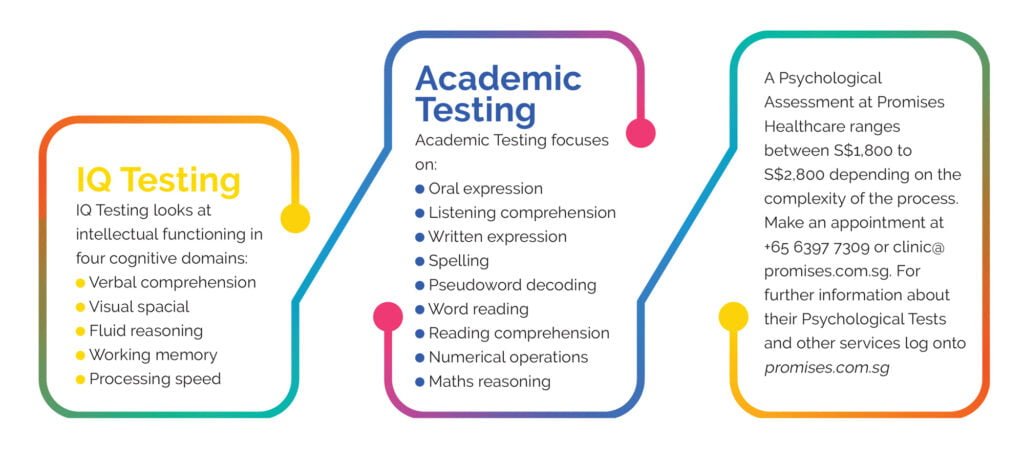 Discover more at Promises Healthcare, Psychiatric & Psychological clinic.#09-22/23, Novena Medical Center, 10 Sinaran Drive, 307506. Tel: +65 63977309
---